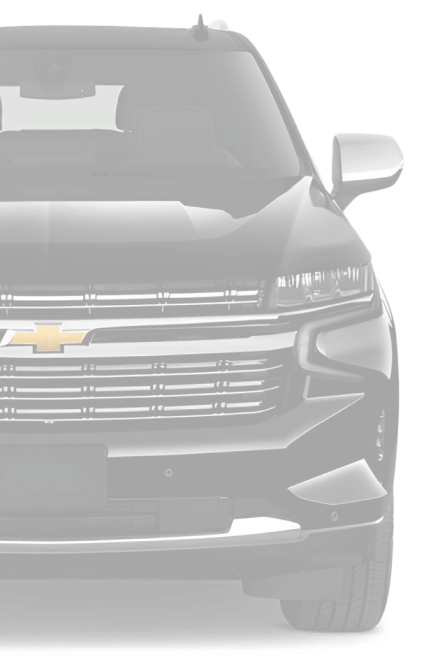 This Privacy Policy serves as a means of informing users regarding the use and collection of personal information by Red Rocks Shuttle, on its website, redrocksshuttle.com, and other social networking platforms, collectively referred to as the "Sites".
Users' personal information may be transferred to and used in the United States or other countries where the company operates. By using the Sites, users agree to acknowledge and accept the potential differences in privacy laws and regulations between their country of residence and the countries where their information is transferred. Our company will only transfer personal information to countries where it is legally permissible to do so and take appropriate measures to ensure the protection of user data.
It is important to note that this Privacy Policy is subject to change as the business evolves. Users are encouraged to regularly review this policy. If there are any inquiries or concerns about this Privacy Policy or the privacy practices of the "Sites", users may contact the company via email at info@redrocksshuttle.com for further information.
Information collection methods
To provide high-quality services, we may collect and receive your personal information, as outlined in the following document.
Personally Identifiable Information
We often require you to provide us with personally identifiable information, including but not limited to, your name, email address, phone number, unique identifiers such as user IDs or passwords, credit card and payment information, demographic information, and IP addresses. While you may choose what information to provide, certain information may be necessary for us to fulfill our obligations.
Our servers automatically collect your IP address when you visit our Site; therefore, we may associate the IP address with your domain name or that of your Internet access provider.
Furthermore, we may also collect "clickstream data" related to your usage of the Site, which can include information such as your computer or device specifications, web browser, operating system, the referring page that directed you to the Site, the pages or content you view or click on, the duration of your visit, the items you download, and any search terms you enter on the Site, referral sites, or other Sites.
Use of Flash LSO
To personalize your web browsing experience, we may use "local shared objects" on our Sites, which are commonly referred to as Flash cookies. These cookies may store your preferences, including volume control parameters and content display preferences based on your viewing history.
It is important to note that Flash cookies differ from browser cookies in terms of the type and amount of data stored, as well as how it is stored. Traditional cookie management tools provided by your browser will not remove Flash cookies. Therefore, it is necessary to manage privacy and storage settings specifically for Flash cookies.
Use of Cookies
"Cookie" is used on our Sites to help remember information about your last visit. Cookies are small data files that are stored on your computer or device at the request of a website. These files assign a unique numerical identifier to your web browser, which allows the website to recognize you as the same user who visited the site in the past. Cookies help us relate your use of the site to information about you, such as your personal information and site usage information.
Cookies are also used to improve your experience on the website by storing your username for easy login, keeping you logged into the site after entering your password, or storing the contents of your shopping cart. In some instances, we may use cookies to aggregate statistical information and prevent fraud.
Most browsers can detect cookies and allow users to reject them, but refusing cookies may limit or prevent your access to the website or some of its features. You can learn more about the use of cookies and how to manage or delete them by changing your browser settings on your computer or mobile device.
If you choose to limit or prevent the use of cookies, you can control which websites can set cookies and similar tracking technologies on your devices. Please note that you will need to turn off any cookie or ad blockers for the control pages to show which companies and websites you can restrict from using cookies. For more information on cookies and how to use them effectively, visit https://allaboutcookies.org.
Use of Web Beacons and Related Technologies
Web Beacons are used to enhance the functionality of a website. We often deploy the use of Web beacons, which are small data elements that are embedded in images on our web pages. These technical methods let us analyze the traffic patterns on our "Sites", including the frequency with which different parts of our Sites are visited by users.
We may also use these technical methods in HTML emails to ascertain if the email recipient has opened the email and clicked on any links.
Use of Web Beacons in Email
If your device supports Web Beacons, we may receive a notification acknowledging that you have opened emails sent from our domain. Our records may contain the contents of the emails we have sent to you, as well as any communications received from our subsidiaries and affiliates. If you wish to stop receiving these emails, please use the "unsubscribe" link provided in each email and follow the instructions provided.
Sharing of Your Data
We reserve the right to disclose your personal information to third parties for various purposes such as marketing, analytics, and customer service. These third parties may include our service providers, affiliates, third-party partners, contest co-sponsors, third-party ad servers, and partner networks. Our service providers may access your personally identifiable information solely for performing necessary functions on our behalf and are prohibited from using and disclosing the information for other purposes.
By accessing and using our Sites, you consent to the sharing of your information with our corporate family, including subsidiaries and affiliates, and with third-party partners, unless you choose to opt out. Furthermore, we may share your information with our co-sponsor(s) if you participate in a promotional activity jointly offered by us and any third parties.
Your personal information, including information about your visits to this and other websites, may also be utilized by third-party advertising companies. In the event of a business transfer or legal process, your personal information may be disclosed without prior notice.
If you desire to opt out of receiving marketing offers or promotional activities, please refer to the instructions provided in the Opt-in and Opt-out sections.
Opt-in and opt-out
You have the right to exercise your choice to opt in or opt-out of certain uses and disclosures of your personal information. If you provide your personal information on our site, you can elect or decline to receive promotional messages from us by email or text message.
If you do not wish to receive our promotional messages or prefer us not to share your personal information with third parties for their marketing purposes, please notify us by providing your full name, physical address, email address, and telephone number to info@redrocksshuttle.com. Additionally, you may opt out of Google Analytics by visiting https://tools.google.com/dlpage/gaoptout.
If you desire to opt out of our promotional emails, click on the opt-out link in the email you receive. To opt out of our text messages, please review the terms and conditions for the specific text messaging program you registered for and follow the instructions outlined therein. Please specify whether you are requesting to discontinue our sharing of your personal information with third parties or you no longer wish to receive specific types of communication from us.
Please note that it may take several business days for the opt-out request to be processed. If you prefer to stop receiving promotional messages from third parties who have your contact information, please contact them directly.
How we use your information
We retain and control all information procured through our "Sites". Such information is utilized by us and our service providers to execute various functions, which include but are not limited to:
Contacting you about the Site
Providing you with services, information, and products that you have requested or registered for
Communicating with you regarding a particular product or upcoming product offerings
Enhancing the Site's functionality, ensuring compliance with our terms, and conducting market research
Processing and executing your transactions while transmitting promotional material to third parties
Safeguarding our legal rights and property, recuperating debts, and thwarting fraudulent activities
Personalizing our Site and advertisements based on your preferences and prior interactions with us
Please take note that you retain the right to opt out of receiving promotional material or special offers from us by adhering to the directives stipulated in the Opt-In and Opt-Out sections.
Disclosures related to dnt
Some web browsers use the "do-not-track" (DNT) feature, but the methodology by which various web browsers trigger this feature often lacks uniformity. Thus, it may be uncertain whether users intended to send DNT signals, or even if the users are aware of the DNT technology and its existence. Given these factors, we do not alter our tracking practices in response to DNT settings enabled in your web browser.
External website links
As a user of the Site, you may be redirected to other websites beyond our legal domain. This may occur when clicking on banner advertisements that lead to alternate websites. Such third-party links may originate from advertisers, sponsors, or marketing partners who have co-branding agreements with our Site. It is crucial to note that these third-party websites may have their distinct privacy policies and may collect information, utilize cookies, or solicit personal data. As such, we strongly advise reviewing the privacy policies of these websites before sharing any personal information.
Security breach
Despite our best efforts to secure sensitive personal information collected through our Site, we cannot guarantee that any data transmitted or stored on our systems or transmitted over the internet will be completely immune from unauthorized intrusion. As the internet serves as a global communications platform with an open structure, there is always a risk of data breaches by hackers or other third parties.
Whenever you correspond with us via email, text messaging, or web forms such as the "Contact Us" feature on our Site, please be aware that your transmission may not be completely secure. There is a distinct possibility that a third party may intercept the information during transit. We shall not be held liable for any disclosure of your information resulting from errors or unauthorized actions by third parties during or after transmission.
If you create an account on our Site, you are responsible for safeguarding your account password and ensuring that your account credentials are not used improperly. If you notice anything suspicious, please inform us immediately of any unauthorized use of your account, password, or any other security breach.
If we suspect that the security of any user's personal information under our control or possession has been compromised, we may attempt to notify the user of the situation. We will try to provide prompt notification if deemed appropriate, and if we have your email address, we may send a notification via email. If you do not wish to receive email notifications for this purpose, please contact us at info@redrocksshuttle.com.
Privacy of underage users
We take the privacy and security of all our users seriously, particularly when it comes to children. As such, we do not knowingly collect personal information from children under the age of thirteen. We recognize that parents and guardians play a crucial role in ensuring a safe and secure online environment for their children.
To this end, we encourage parents and guardians to actively participate in their children's online activities and use parental control tools to safeguard their children's online experience. You may find helpful resources such as the "GetCyberSavvy!" program on the Direct Marketing Association's website or you can visit the GetNetWise website.
If you suspect that your child under the age of thirteen has provided personal information to us, please contact us immediately via email and identify your request as a "COPPA Request." We will respond promptly and take appropriate measures to remove any personal information we may have inadvertently collected from your child.
Correcting/updating personal information
In the event that any of your personally identifiable information, such as your email address or zip code, changes, or if you no longer wish to access our Site, we are committed to providing you the option to update, correct or delete any personal data you have provided to us. You can request such changes by sending us an email and specifying the desired changes. Before making any updates, we may require you to verify your identity and provide additional information to ensure that we are updating the correct details.
Please note that your right to delete your information is subject to our records retention policies, and we may not be able to delete your information if it falls within our retention period. Nonetheless, we will work diligently to ensure that your personal information is accurate and up-to-date. We value your privacy and are committed to providing you with transparency and control over your personal information.
Updates related to personal information
We understand that your personal information may change over time, and you may no longer wish to use our Site. Therefore, we are committed to providing you with the option to update, correct, or delete any personally identifiable information you have provided. To request changes to your data, please send us an email specifying the desired modifications. Before implementing any changes, we may ask you to verify your identity and provide additional information to ensure that we are updating the correct details.
Please note that your right to delete your information may be limited by our records retention policies. If your information falls within our retention period, we may not be able to delete it. However, we will do our best to ensure that your personal information is accurate and up-to-date.
Changes and revision to the privacy policy
We reserve the right to modify and update our Policy from time to time to ensure it reflects current practices and regulatory requirements. If we make any material changes to the Policy, we may notify you via email or other means and, if required by law, seek your explicit consent before implementing the changes.
We are committed to keeping you informed about any changes we make to the Policy. Accordingly, we encourage you to periodically review the Policy to stay informed about our latest updates. By continuing to use the Site after any Policy updates, you signify your acceptance of the changes made to the Policy.
Your rights as california resident
Under California law, residents have specific privacy rights that we are committed to upholding. If you are a California resident, you have the right to request certain information about the disclosure of your personal information to third parties for their direct marketing purposes.
To make such a request, please email us at the address provided on our website. We will respond to your request as required by California law. In addition, under the California Consumer Privacy Act (CCPA), you have certain rights concerning your personal information, including the right to request disclosure of personal information collected, shared and/or disclosed about you in the past 12 months.
You also have the right to opt out of the disclosure of your personal information to third parties, and the right to request the deletion of any personal information collected from you. We do not discriminate against individuals who exercise these rights. To submit a request to exercise any of these rights, please email us, and we will respond to your request within the required timeframe.
We may require additional information from you to verify your identity before responding to a CCPA rights request. Regarding the request, please note that we do not sell your personal information as defined in the CCPA, and we will not sell it without providing you with the right to opt-out. For more information about the personal information we collect, the sources of that information, and how we use and share that information, please refer to the relevant sections of our Privacy Policy.
If you have any questions or concerns about our privacy practices or this Privacy Policy, please contact us at the provided email address. We take your privacy seriously and are committed to ensuring that your personal information is protected in accordance with California law.
Your rights as users from european union
As the data controller for processing Personal Data under European Union data protection laws, we strive to ensure that your information is processed in a manner that is secure, transparent, and respects your rights.
Our legal basis for processing Personal Data includes activities necessary for the performance of any contract between you and us, such as providing the Services you request and verifying your identity. We also process Personal Data to comply with legal requirements, such as accounting rules and disclosures to law enforcement.
Furthermore, we process Personal Data for our legitimate interests, such as managing our relationship with you and improving our Site and Services. We may also process Personal Data based on your consent to communicate with you about our products and services and provide you with marketing information, which you may withdraw at any time without affecting the lawfulness of processing based on consent before its withdrawal.
In some cases, you may be required to provide Personal Data to access all of our Services and website features. If you have any concerns, you can file a complaint with the relevant supervisory authority if you believe our processing of your Personal Data infringes applicable law.
You have the right to request a copy of your Personal Data from us and to correct any inaccuracies in your Personal Data. You may also have the right to object, erase, or restrict our processing of your information. To exercise any of these rights, please contact us at info@redrocksshuttle.com. We will try to process your requests as soon as possible.
Inquiries regarding this privacy policy
If you have any questions or concerns about how we collect, use, or disclose your personal information, please do not hesitate to contact us. Our dedicated team is here to assist you and answer any questions you may have.
For questions related to this privacy policy or the contents herein, please contact us at
info@redrocksshuttle.com.
We value your privacy and are committed to being transparent about our data practices.