Come with us to Red Rocks!
Public Shuttle, Private Car, and Limousine Service to and from Red Rocks Concerts. Why drive when you can ride?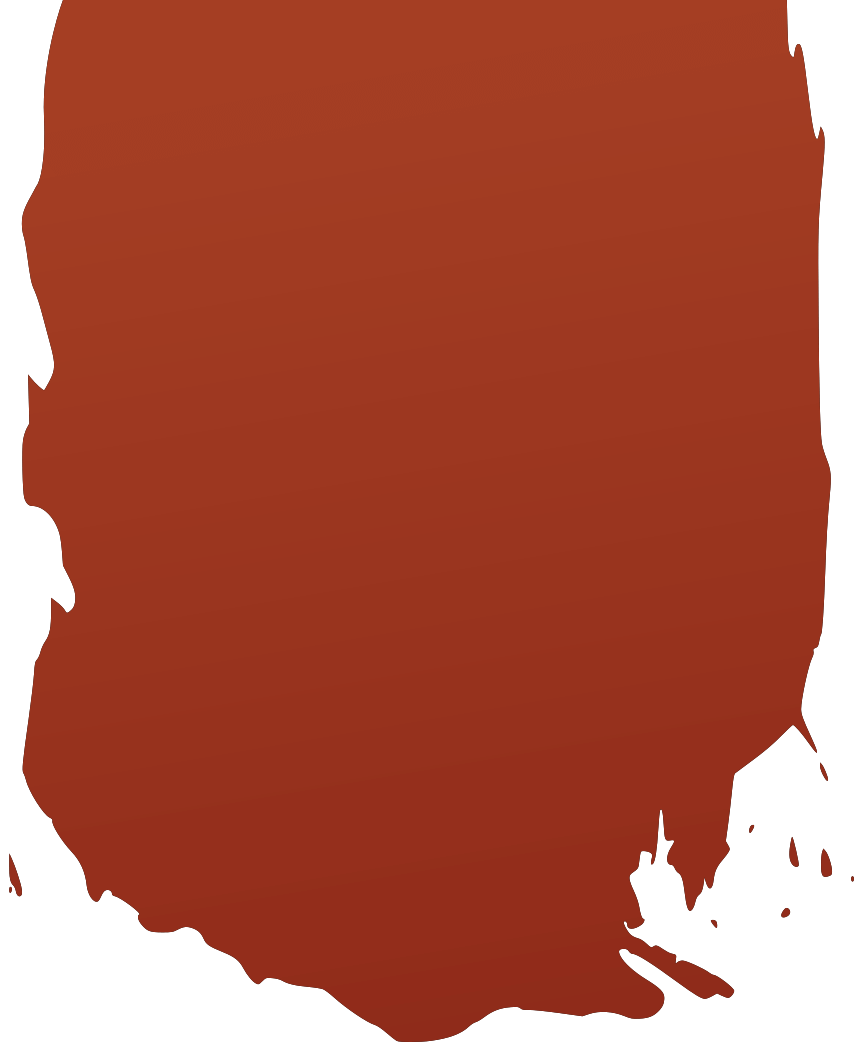 Public shuttle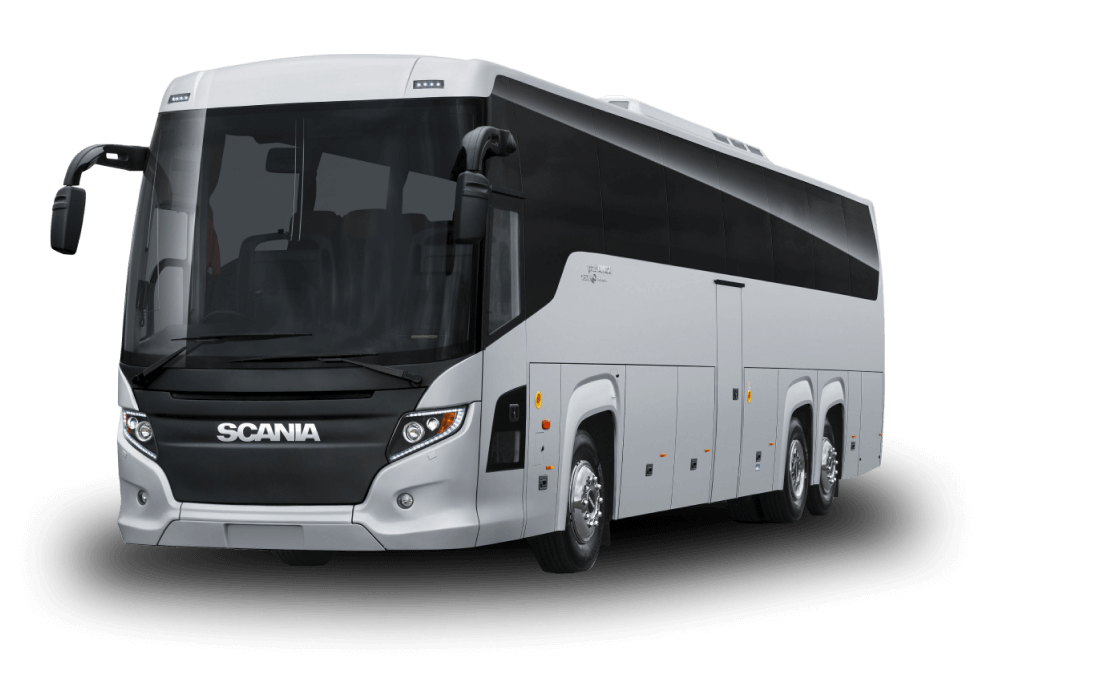 Private car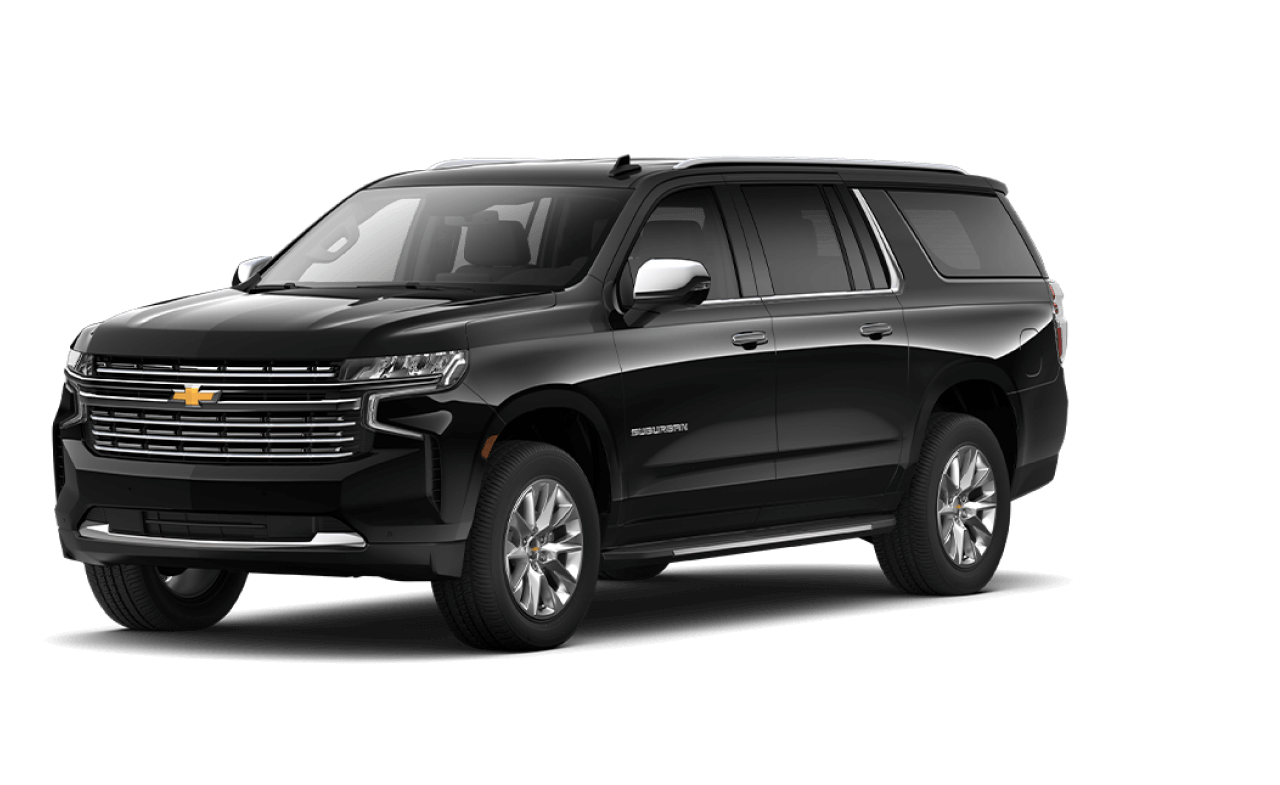 Departure
45min prior to event door time
Return
30min after the music ends
Ticket to the concert NOT included
Shuttle booking
calendar

for concerts
What time should I expect to catch the shuttle when headed to the concert?
Our shuttle for any concert event at the Red Rocks Amphitheatre will depart Union Station 45 minutes before the concert door time. The shuttle will be parked at Flagpole at Union Station, located at 1701 Wynkoop Street in Denver, CO for boarding. Concertgoers may find event door times by visiting redrocksonline.com.
Is there a minimum age in order to use the shuttle?
There is no minimum age requirement for our shuttle passengers; however, all those utilizing the shuttle are required to purchase a ticket regardless of age.
Does my shuttle ticket include a ticket to the concert?
The purchase of a shuttle ticket does not include a concert ticket, and it should be purchased separately.
What is your cancelation policy for a public shuttle?
You can cancel 48 hours prior to the departure time for a full refund. Cancellations within less than 48 hours are subject to a 50% cancelation fee. No refund in the event of a no-show.
Can I bring alcoholic beverages on the shuttle to tailgate at Red Rocks?
Yes! The only requirement is that you are legally able (21+ years of age) to do so.
Private car

service to and from the Red Rocks concert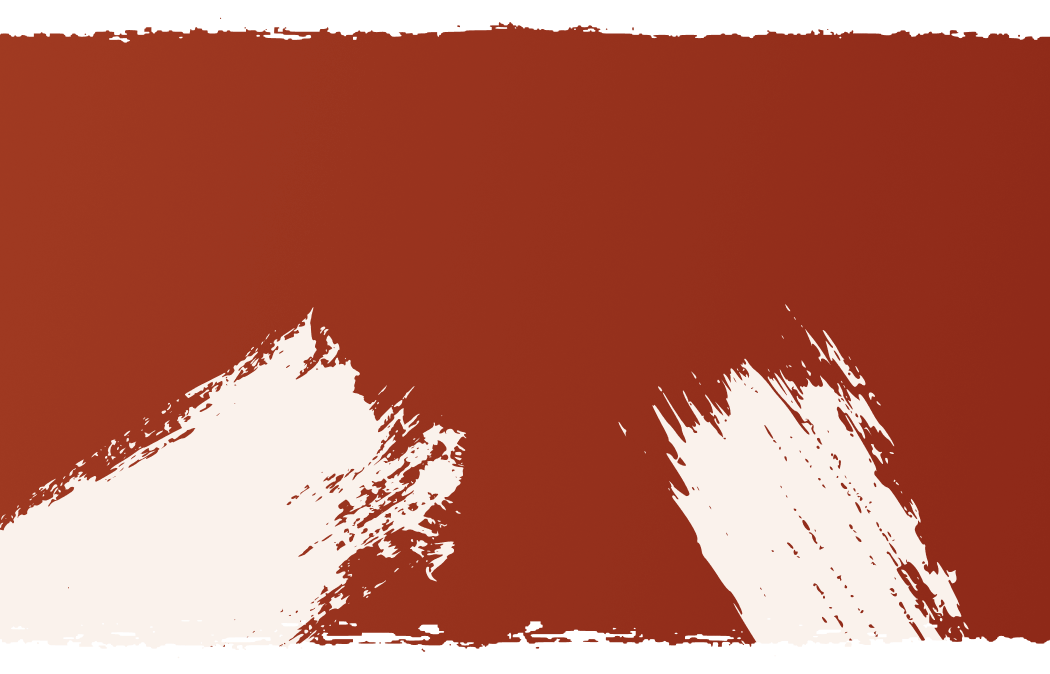 Be the Boss of your night
Mercedes-Benz Sprinter or Chevy Suburban
We offer six-passenger sport utility vehicles that delivers ample space without sacrificing style. Our Fully Loaded Cadillac Escalade ESV, GMC Yukon XL, and Suburbans seat up to 5 adults or 6 passengers if you travel with children, perfect for escorting a small group to Red Rocks Concert. Our Sprinter and Transit vans can hold up to 14 passengers.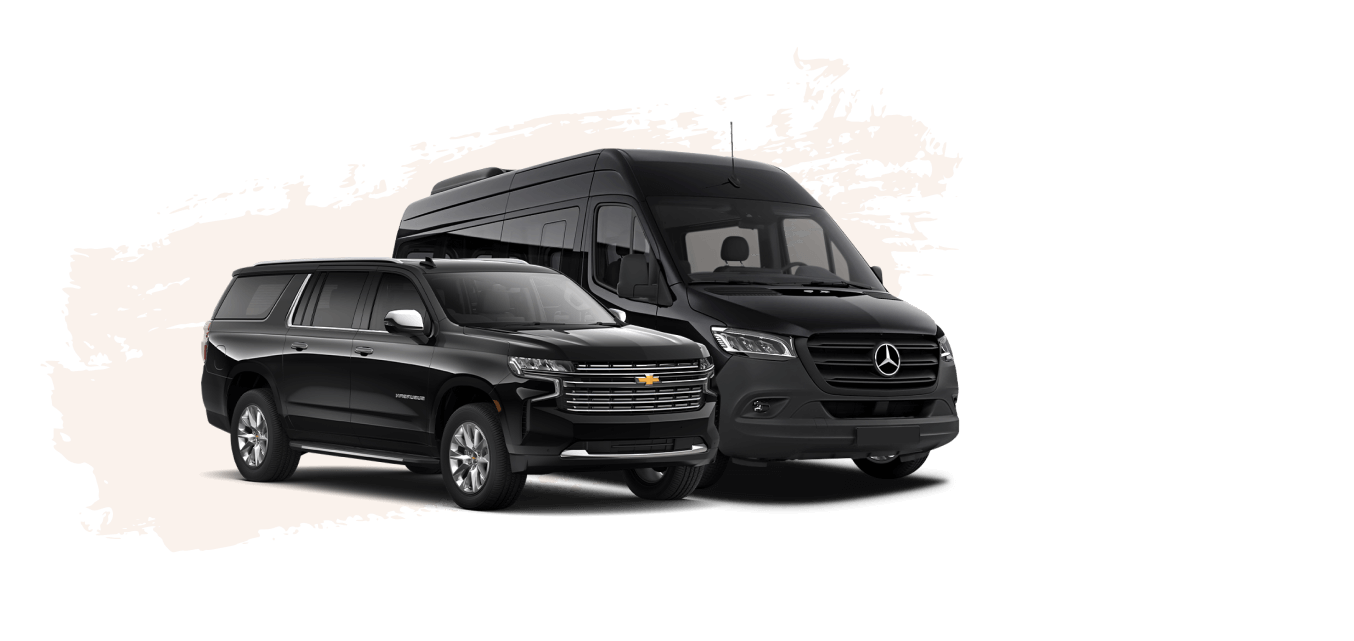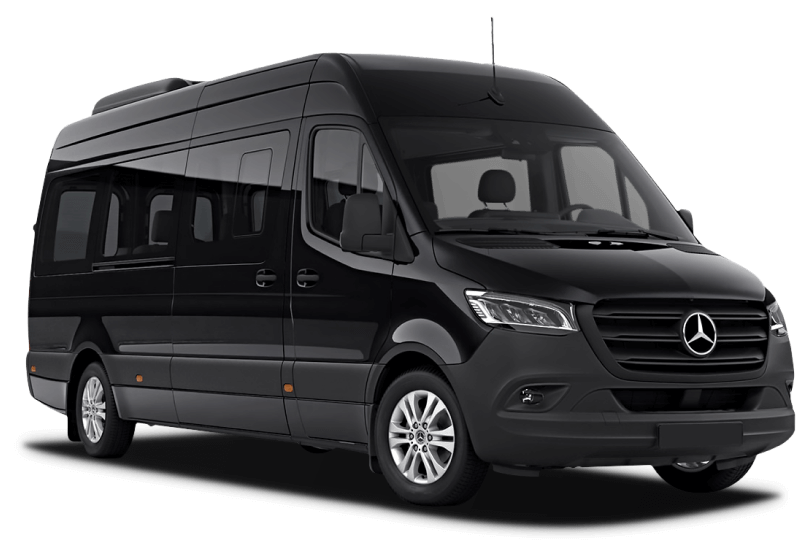 our clients say
Testimonials
Absolutely great shuttle service with a courteous driver. Super convenient for getting to the concert without having to worry about things like parking and finding a ride back after the festivities. I'd highly recommend this shuttle service for anyone who is going to catch a concert at the Red Rock. I will definitely be using this company in the future. And I'll probably be catching many more shows at the Red Rocks now that I know about this awesome service.
Truly a one-of-a-kind service. I'm always weary about trying these types of shuttle services because you never know what you may get into. Fortunately, Red Rocks Shuttle was a blessing. Their transportation vans were super clean and sanitary. My driver was the kindest person and an extremely safe driver. They showed up on time to get us at the Red Rocks Amphitheatre and made it extremely easy to get back to our accommodations in the downtown Denver area.
I highly recommend this shuttle service. Very convenient departure location (Union Station) plus their rides are nice and clean, the drivers are super friendly. My wife and I have always wanted to catch a show at the Red Rocks. Honestly, who wouldn't? It was absolutely spectacular. We enjoyed a few drinks while we were at the show, and it was extremely nice knowing that we had a ride back to our hotel in Denver. Definitely beats possibly getting a DUI.
Always wanted to visit the Red Rocks Amphitheater. What a legend! The Red Rocks Shuttle service was the perfect choice for getting there and back. It was super nice not to have to worry about that part of the trip. Our driver was really friendly and didn't drive like a maniac as some bus services do. If you plan on visiting Red Rocks in the future, I'd suggest giving these guys a call. We got picked up at Union Station near our hotel in the downtown area of Denver.
If you're staying in downtown Denver and want to visit the Red Rocks theatre, then you need to book the Red Rocks shuttle service. They are just plain awesome. We left from Denver Union Station, and our driver safely took us all the way to the theatre. After enjoying the show and some tasty beverages, the van picked us up and took us right back to the city. It was great not having to be concerned about getting a ride after indulging at the amphitheater.
We have a large group of friends that get together at least once a year to vaca at a new place and catch up. This year was exploring Denver and the much-anticipated Red Rocks amphitheater. It will literally take your breath away when you see it for the first time in person. We used the Red Rocks Shuttle service to get a round-trip to and from the amphitheater. They were perfect. The van was super clean, and the driver was extremely fun. Would use them again.
This bus service was totally awesome. They picked us up downtown and took us right out to the Red Rocks. We caught an amazing show and had a spectacular night under the stars. Having a ride already booked was reassuring, considering that we were tipping them back all night long. If you're headed to Red Rocks, you have to book this shuttle service so that you can really enjoy the whole experience without worries.
An absolute must if you're planning on seeing a concert at the Red Rocks. This shuttler service arrived right on time and picked us up at Union Station. It was only a short ride to the amphitheater. Our bus driver was the best! Extremely friendly and very knowledgeable about the region. I will definitely be booking them again in the future for our next Red Rocks adventure.
Red Rocks Shuttle all of the way! These people rock. We booked them to take us to the amphitheater and back, so we didn't have to worry about driving after the concert. Our driver was there to get us when they said they would. Super friendly fellow and a really safe driver. The van that we rode in was really clean, and you can tell this company takes pride in its vehicles. I'd use them again.
Finally decided to do a shout-out review on these guys. I've used them multiple times to get to the shows at the Red Rocks. They're freaking fantastic. They pick you up in downtown Denver and take you right to the amphitheater. When the show's over, they're there to take you back. It's super convenient, and I've never gotten a bad driver. If you're planning a trip to the Red Rocks, you've gotta book these guys!